Medical Practice
Financing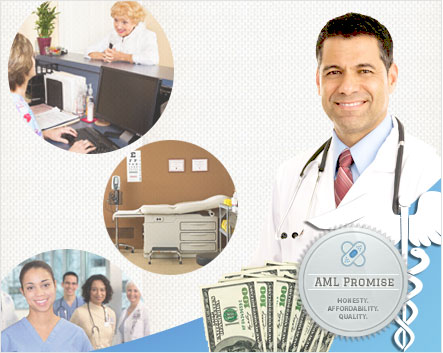 Medical practice financing offers doctors from any field the funding they need to start or expand their small business. Doctors can borrow up to $300,000 with a medical practice loan for hiring qualified nurses, purchasing medical equipment, practice expansion, practice debt consolidation, and leasing medical office space. This is an easy financial solution! Your valued time can be better used to focus on attracting new patients, training your staff, or continuing your education.
Do you need cash to build or improve your medical practice? Apply for medical practice financing for a flexible way to access credit!
Dentists, optometrists, doctors, ambulatory surgery centers, psychologists, medical specialists, veterinarians, anesthesiologists, gynecologists, and pediatricians can all benefit from these healthcare business loans. Which business loan would you prefer? You can apply to get all your capital upfront with a business loan or draw out funds as you need them with a business line of credit. The everyday business loan offers financing in one lump sum with fixed rates, payments, and terms. However, the business line of credit provides a unique and convenient way to borrow. For instance, you apply for a $245,000 line of credit. You're now able to withdraw from your pool of available money, whenever you need it, potentially saving you money on interest costs. Plus, there are no fees or charges to open the credit line. Whichever business loan fits your financial needs, American Medical Loans is here to help.
For doctors who need some extra cash flow, a personal loan can help finance your medical practice. Apply now!